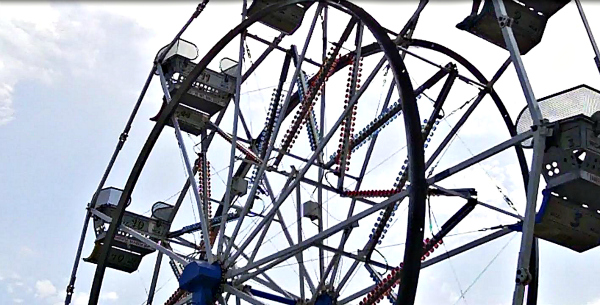 Swedish Days is the biggest festival of the year in Geneva IL. Swedish Days celebrates the Scandinavian heritage of the 19th century immigrants who founded Geneva. From June 23rd to the 28th, 10,000s of people will visit the Windy City Carnival, participate in contests, attend concerts, shop 'til they drop on 3rd Street and cheer on the Grand Parade schedule here.

There are dozens of events and activities for kids. The popular carnival runs everyday in the courthouse parking lot. There's something called a Quad Jump, which sounds like fun, and a small circus on several days schedule here.
On Saturday the Festival extends outside the downtown area.
Always interesting is the Swedish Cottage Walk and Viking Ship Tour held at Good Templar Park on East Side Drive. The Cottage Walk and Ship Tour will run from 9:00-4:00 on Saturday schedule here.
The 65rd Annual Swedish Days Parade will kick off at 1:00 on Sunday. When my kids were little we never missed this parade. There are all kinds of colorful floats and marchers in traditional Swedish costume. It's heart-warming to see local people and visitors enjoy themselves while honoring the past map here.