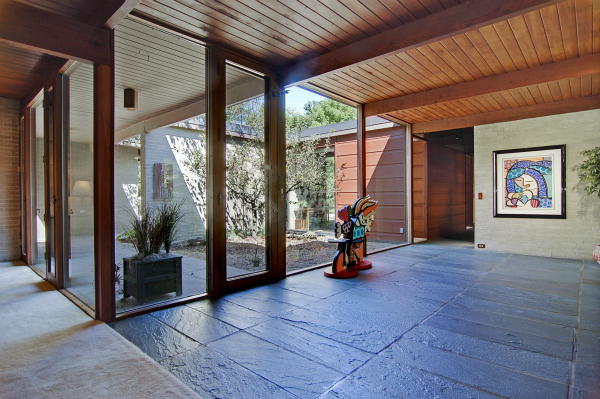 Do you have a house that you've been told will be "hard to sell"? Is your house or property different from most of the other houses in your area? Have you tried to sell and been told "it's all about price, your house is so unusual that you'll have to under-price to get a buyer?" Are you frustrated?
Almost any Realtor® can sell a well-priced house in a regular subdivision. I've written many posts on how to make your home look picture perfect for the market, and we've all seen the shows on TV that show how to make your house sellable for the market. But not all houses can ever look like a sparkling new McMansion in a tony suburb.
Some buyers really do want a more unusual home or a more unusual location. There will be someone, somewhere, who likes what you've done to your home and property. Unusual homes need a custom marketing plan to flush out that perfect buyer for your home. That buyer may not even know they're in the market to move, but if they come across your house they'll move heaven and earth to be able to buy it.
Any Realtor® can do standard internet marketing for your home: put the house on the mls, make sure it looks OK on Realtor.com and Zillow.com, maybe send a few emails to local agents inviting them to a broker tour. Frankly, that's easy. What is more difficult, but to me much more interesting, is to identify your target buyer and then figure out how to reach him.
If your house is special, you'll need a custom marketing plan to reach the right buyer. Does the house have beautiful woodland gardens? Then market the home as a peaceful, private garden that happens to come with a house.
Mid-century moderns are fun to sell but we need to market widely find the right buyer. Many people searching for a ranch can visit a mid-century modern and admire it but can't see themselves living in it. It can help to somewhat neutralize artwork and furnishing that are super-specific to the style of the house. I've had positive results from including this type of property on mid-century modern home tours in the area.
I think of myself as a marketing manager who happens to sell homes. If you have an unusual home in St. Charles, Geneva, Wayne, Batavia or Elburn and are looking for some fresh and creative ideas to get your home sold, please contact me or give me a call at (630)945-7935.