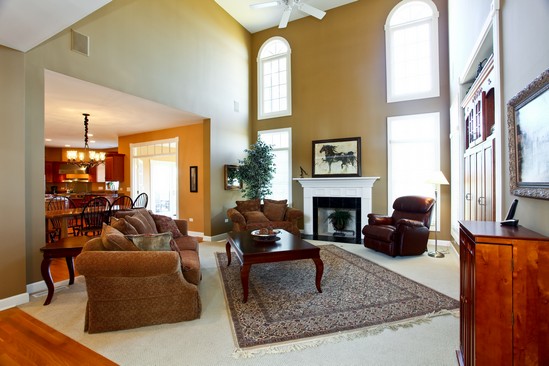 Lots of people watch the home staging and real estate shows on HGTV and come away with the rather misguided perception that a gallon of paint and a vase of flowers set up a house to sell in a week. Some agents flounce around your house and arrange knick-knacks in their outdated perception of what will sell a house. Nothing could be further from the truth.
Most of the houses we sell here in the western suburbs of Chicago are perfectly nice homes that most families would be happy to live in. But the proliferation of home shows has made many buyers pretty darn picky about what they want their new home to look like. There's a middle ground that we try to hit with staging. To learn more about how we work see Preparing Your Home for a Successful Sale.
When we stage a home we try to accomplish two goals:
(1) Make the online experience great so that potential buyers want schedule a showing. The photos are the potential buyer's first interaction with the home. We all know that you never have a second chance to make a first impression.
(2) Make the showing experience great. The home needs to feel comfortable, warm and inviting. The home needs to smell good and feel good. Rooms need to express their intended use (nothing is more confusing to a buyer than to see a pool table in the dining room).
There are opportunities and limits to what we can accomplish with staging. I can't make a shabby roof disappear, nor can I make a moldy basement smell better. What I can do is to help you make each room appear "big, bright and clean".
The you live in a house is different from the way you sell a house. More to come in Staging Your Home: Part 2.