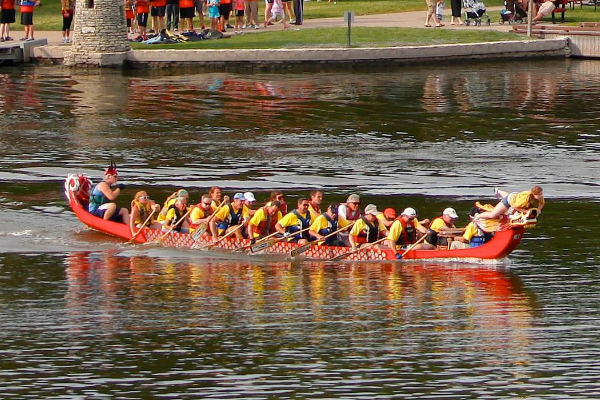 The 2015 Pride of the Fox Riverfest in St. Charles, IL is June 10-14 this year. There is so much to do all weekend, from the carnival to enjoying live music on stage to the super-popular dragon boat races on Saturday and Sunday.
I've been taking the kids to Riverfest for nearly 20 years and they've graduated from toddling around the sand sculpture and begging for cotton candy to now cruising the carnival on Friday night. And now there's a Jewelry Faire for the girls to spend their babysitting money.

I love this local event. There is enough to be interesting and amusing for at least a couple of visits over the weekend and it's right here in town. The only challenge can be parking near the event so watch for signs directing you to offsite lots that are served by the St. Charles trollies.

This will be the second year of the Special Family Night for families with children with special needs. The event will be held in Lincoln Park in from of St. Patrick's church and registration is required.

Check the Website for all the events. Let's hope for weather that is sunny, clear and beautiful because we'd love you to have a great time while we show off St. Charles.