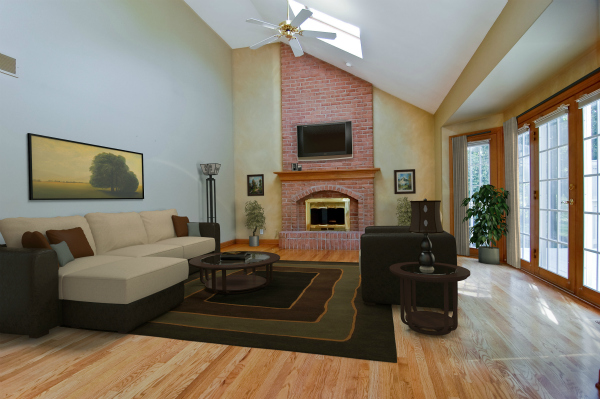 St. Charles Home Sold For 98% of List Price in Just 9 Days
"Leslie, you're a miracle worker. If only we'd known you when we first tried to sell a year ago. Thank you so, so much".
After a frustrating year on the market, the home owner called me and asked if I could do anything to help sell her house. The BRIX Group has sold several homes in her area in the past few months and realized that I hadn't shown or even noticed her house. It had been skipped over by our agents and buyers.
A quick look at the online photos showed an odd assortment of fuzzy and off-kilter photos, including one of a toilet and three of the front hall foyer. The photos certainly didn't do justice to the beautiful light-filled rooms and over 4,000 sf of finished space.
I knew we had to draw in as many possible buyers as quickly as possible, but I didn't think a price reduction was necessary. The problem was in how the home was being presented online.
We used virtual staging from Obeo and our VHT professional photography to make the house picture perfect for online viewing (see below). When home buyers can see how the space looks with furniture they have an easier time imagining themselves living there. I was so pleased at how the large rooms popped to life online. We also provided large prints of each photo in the house so that buyers could remember what drew them into the home.
The extra effort and expense paid off. We had 12 showings in the first week and received two offers. We were under contract 9 days after the listing went live and we closed 25 days later.
If you would like to know how to sell a St. Charles home in a tough market I'd love to tell you more. Please Contact Me or call (630)945-7935.

Before and After