We love the cupcake bakeries in Geneva and St. Charles, and why not? Cupcakes are just fun. They're not as serious a large cake. They can be more fancifully flavored and decorated. And somehow, a cupcake feels like it might have fewer calories than a slice of cake.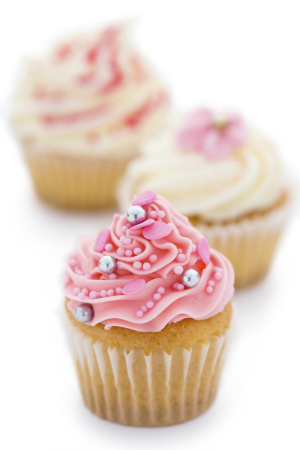 Here's our three favorites:

The Latest Crave, Geneva This little shop on Franklin Street is fun to visit. They make different cupcakes every day. We love the Snickerdoodle and Key Lime flavors. You can order custom cupcakes for baby showers, weddings or corporate events. Another fun thing to try are the Frosting Shots which are are little chocolate cups filled with interesting buttercream frosting flavors. They're great for sweet tables and parties. http://thelatestcrave.com/

The Sugar Path, Geneva Located on State Street, this bakery offers cupcakes "Baked fresh every day with from scratch recipes using the best quality ingredients, many of which are sourced right here in Illinois". Different cupcakes are baked everyday. Family favorites are the Oreo and Peanut Butter Cup cupcakes. Adults should try the unusual and delicious alcohol-infused Champagne and Grasshopper cupcakes. http://thesugarpath.com/
Smallcakes, St. Charles This downtown shop suggests "maybe a cupcake will help?" proving that cupcakes are great for celebrating or cheering people up. Traditional chocolate, vanilla, strawberry and lemon cupcakes are light and fluffy. Smallcakes is located at 117 W. Main Street in the same building as Szechwan House at the corner of Main Street and Route 31.

Cupcakes are fun!