While many people in St. Charles, Geneva, Batavia and the surrounding communities think of buying their next home in the Spring, there are reasons to brave the cold and shop now.

1. There is Plenty of Inventory and the Sellers are Serious:

While sellers get fewer showings in the winter months, they know that the buyers who are out shopping are serious. A home on the market right now may have been inexplicably passed over in the past months and the sellers are eager to get on with their lives. Unusual homes sell all year 'round because sometimes the right buyer just hasn't come along yet.

2. Prices Will Continue to Rise: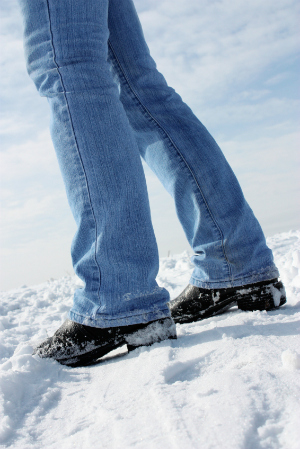 The Home Price Expectation Survey polls a distinguished panel of over 100 economists, investment strategists, and housing market analysts. Their most recent report projects appreciation in home values over the next five years to be between 15.1% (most pessimistic) and 32.8% (most optimistic).
The bottom in home prices has come and gone. Home values will continue to appreciate for years. Waiting no longer makes sense.

3. Mortgage Interest Rates Are Projected to Increase:
Most experts predict that mortgage rates will begin to rise over the next 12 months. The Mortgage Bankers Association, Fannie Mae, Freddie Mac & the National Association of Realtors all are projecting that rates will be up almost a full percentage point by the end of 2015.
An increase in rates will impact your monthly mortgage payment.

4. Paying Rent Can Be More Than Paying a Mortgage:

Do you want your monthly payment to pay down the mortgage on a landlord's property? Or would you like that monthly payment to build equity on a home that you own?

5. It's Time to Move On With Your Life
The 'cost' of a home is determined by two major components: the price of the home and the current mortgage rate. It appears that both are on the rise.
But, what if they weren't? Would you wait?
Look at the actual reason you are buying and decide whether it is worth waiting. Whether you want to have a great place for your children to grow up, you want your family to be safer or you just want to have control over renovations, maybe it is time to buy.
If the right thing for you and your family is to purchase a home this year, buying sooner rather than later could lead to substantial savings.

Thanks to Keeping Current Matters